8 reasons why Oklahoma women have it tough
Like any state, Oklahoma has its ups and downs.
But a new study seems to show the state is one of the worst for women.
Here are 8 reasons why Oklahoma ranks as the 9th worst state for women.
8. Voting

Oklahoma ranks 48th in the nation for the percentage of women who voted in the 2012 presidential election. This is due in part to lack of online voter information tools and the fact that politicians vying for the presidency didn't spend a lot of money on advertising in the state.
Bundle that with other issues Oklahoma women face, and it's not too much of a shock that Oklahoma ranks low in this instance.

7. Life expectancy

Women's life expectancy since birth in Oklahoma has us tied with Kentucky at 47th.

6. Uninsured

More Oklahoma women lack health insurance compared to a majority of other states, causing Oklahoma to rank in at 45th. This can be attributed to a number of things, like poverty, inability to find a job that provides benefits and so on.
Since the expansion of Medicaid under Obamacare was rejected in Oklahoma -- which would have provided health coverage to roughly 100,000 low-income Oklahomans -- a few years ago, and state Legislators failed to move the expansion forward last year, Oklahoma's ranking might not improve in future studies.

5. Preventative health care

It's also no secret that, compared to a good number of other states, Oklahoma lacks the resources for preventative health care for women. Rural areas are oftentimes the hardest hit, so things like cancer screenings, pregnancy check ups and the like are out of reach for many women.
And, thus, Oklahoma ranks 45h in women's preventative health care.

4. Poverty

Do you know six people in Oklahoma? Chances are you do, and chances are one of those people lives below the poverty line.
While Oklahoma's overall poverty rate declined in 2012, it still remains higher than the national average. Since women in Oklahoma are already marginalized, have less earning power, are more susceptible to becoming a high school drop out, it's no surprise that many women in the state live in poverty.
Oklahoma ranks 37th in this regard.

3. Earning power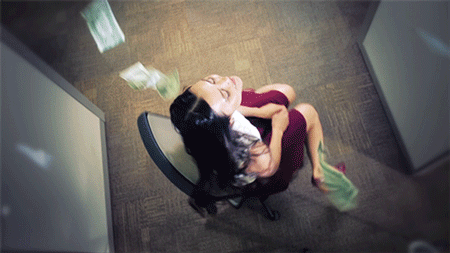 Speaking of earning power, Oklahoma ranks 25th in the median earnings for females, when factoring in cost of living adjustments.

2. Businesses

Though the number is growing, Oklahoma is still somewhat low on the list of women-owned businesses -- 21st.

1. Dropout rate

Though it needs improving, Oklahoma's high school dropout rate for females isn't as high as a majority of other states, causing Oklahoma to rank 16th on the list.
Richard Hall
Richard Hall is an award-winning newsroom developer, editor and blogger for NewsOK. He was born in Austin, Texas, spent his childhood in southern California and has lived in Norman since 1999. He graduated from the University of Oklahoma in 2008. Read more ›
Comments