Reception and book signing event for "If The Fence Could Talk" ---Dr. Brad Robison and Margaret Hoge---in Oklahoma City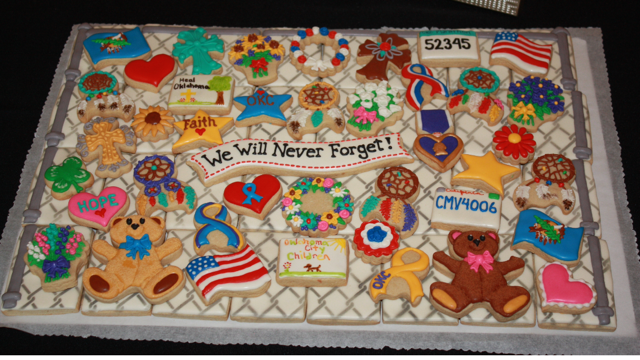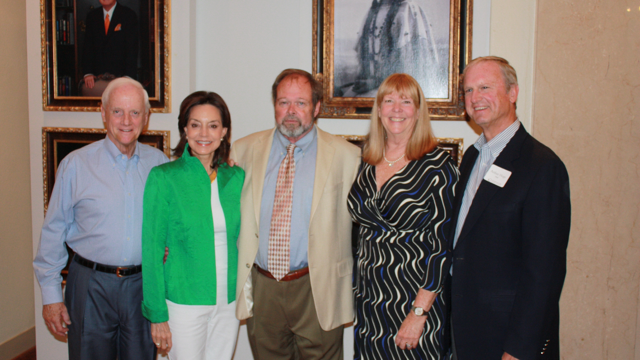 Frank Keating and Cathy Keating, Brad Robison, Margaret Hoge and Arthur Hoge. (Photos provided).

A book signing and reception was held at the Gaylord-Pickens Museum at the Oklahoma Hall of Fame honoring book author, Dr. Brad Robison, and illustrator, Margaret Hoge. The book, "If The Fence Could Talk," featured a foreword written by Frank Keating and a statement by Cathy Keating.
Judy and Alfred Branch, Dee and Todd Dobson, Kristi and Joel Forhan, the Arthur Hoge family, the Norman Reynolds family and Kelly and Ricky Lawson were hosts for the event. 250 people attended and 100 books were sold.
A double- layered cookie was decorated to look like the Oklahoma City National Memorial fence.
Helen Ford Wallace
Helen Ford Wallace is a columnist covering society-related events/news for The Oklahoman. She puts local parties online with daily updates. She creates, maintains and runs a Parties blog which includes web casts. She is an online web editor for... Read more ›
Comments