Craft Beer Festival Moving Indoors; Beer-sharing fantasies revealed
Oklahoma's notorious weather has once again tested the resourcefulness of its residents, this time targeting those determined to celebrate craft beer. As usual, red-dirters have reacted with aplomp, moving the The Oklahoma Craft Beer Festival, which is Saturday, inside the Cox Convention Center.
The sold-out event is a congregation of beer-makers and beer-lovers, which inspired Nathan Poppe to ask the question: With whom in the history of mankind or fiction would you toss back a cold one? I sent the question out to a some of our most prominent brewers and Nathan and I answered the question, too.
The biggest surprise was how each of us missed the opportunity to treat some of history's loveliest ladies to an intoxicant — wait, beer isn't an intoxicant in Oklahoma, I forgot. My mistake. It won't happen again — until our state laws have the rust dusted off. But back to my original point. Seriously, no one chose to buy Betty Draper a beer. Lord knows she deserves one now. No one bought Jeannie the genie, Audrey Horne from "Twin Peaks" or Denise Huxtable a brewski? Sexism isn't dead, I guess. (And neither is sarcasm.)
Anyway, check out what our local beer authority had to say, along with answers from Nathan and me. Feel free to comment back the real or fictional folk whom you would most want to clink pilsners. We also asked them how their brewin' was doin':
Brad Stumph
Co-owner, Black Mesa Brewing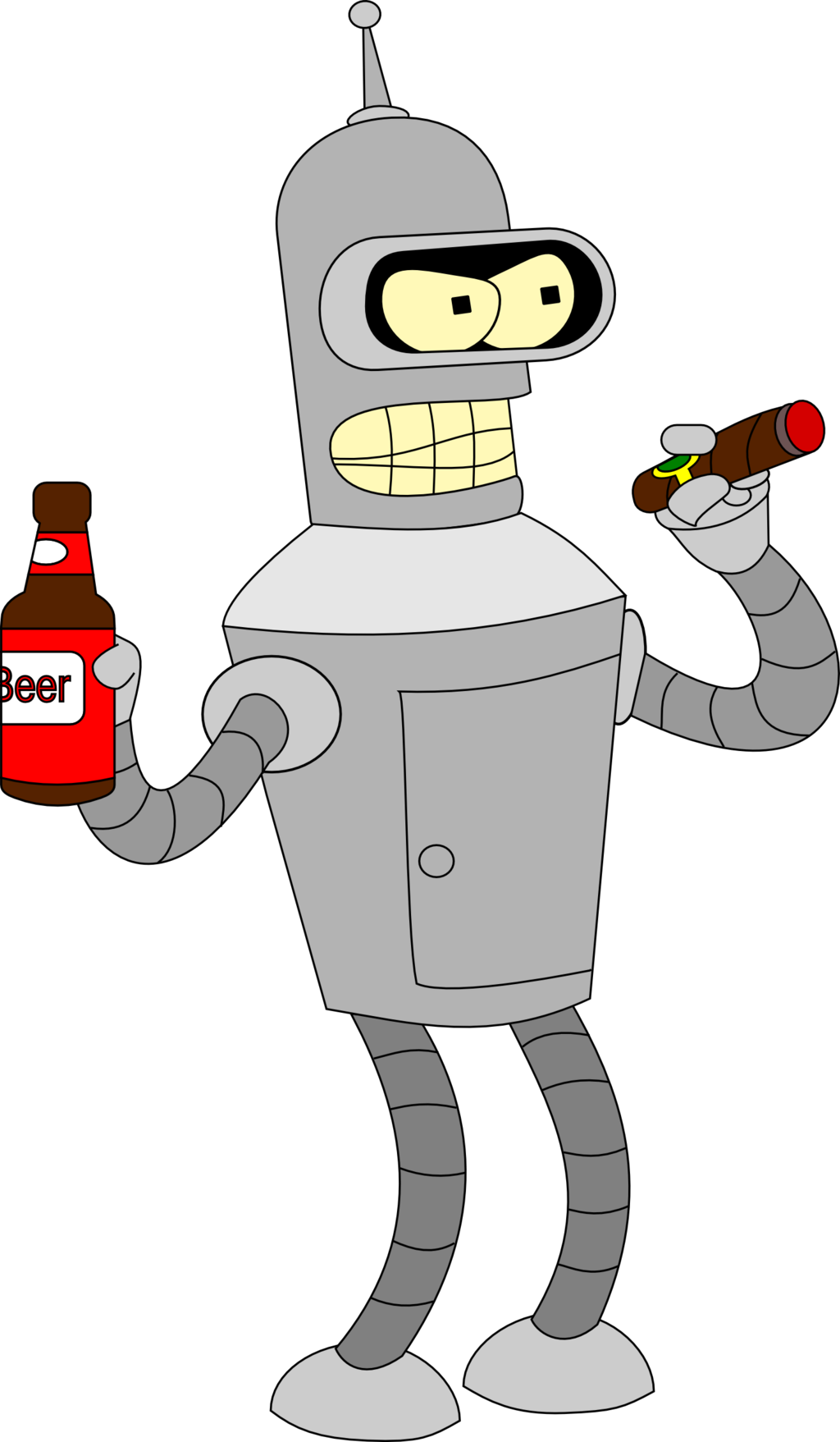 It would be hard to turn down a drink with Bender Bending Rodriguez of "Futurama" if he asked to have a beer with me. Actually, he would probably demand it. It would probably be one of the most enjoyable beers ever. In a way, it almost seems as if Bender is a caricature of some Oklahomans: loves beer, outspoken (when appropriate) and aspires to be a folk singer. With his experience performing alongside Beck as a washboard and being savvy with the "Beck-tionary," Bender and I would become the next folk-duo to make it big out of our area. Over a few beers, we would write the next songs about Oklahoma, drinking and everything else Bender and I are fans of. Our first EP, "My Broken Friend," after his hit single with Beck, will be released soon after our first round.
Black Mesa Brewing has a lot of exciting things brewing. The first is the bottling and canning of the ESB which was a Gold Medalist at the 2014 World Beer Cup in Denver after competing against 57 other ESB entries. We also took home a silver medal at the New York International Beer Competition for the Ethiopia Ardi Stout, one of our collaborations with Elemental Coffee Roasters in downtown Oklahoma City. At the same competition, we won Oklahoma Brewery of the Year. These honors have motivated us to expand our distribution even faster to other states, and we will begin distributing to Kansas City metro by the fall. More details on our new bottles and cans, as well as our Oklahoma brewery, will be announced as soon as possible.
Patrick Lively
President/Brewmaster, Anthem Brewing Company
The Dude from "The Big Lebowski," because, well, he's The Dude. Also, because I feel like it's time for The Dude to make a change from his usual Caucasian to a tasty craft beer. Anybody who doesn't get this obviously isn't a golfer.
We've got a lot going on at Anthem these days. The most significant event, other than Oklahoma Craft Beer Festival, is the release of our IPA in cans. This is going to be the biggest year for us yet. Currently, we are on track to quadruple out production from 2014.
Tim Schoelen
Founder/President, Mustang Brewing Company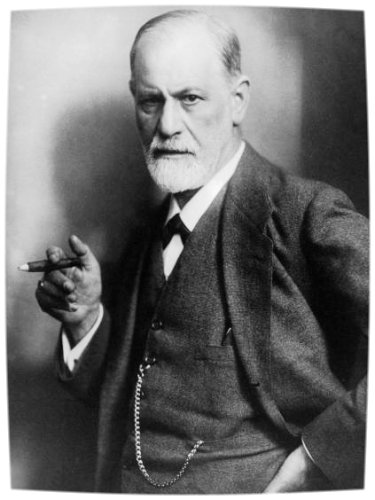 If I could have a beer with anyone on the planet, at any time, it would be Sigmund Freud. The craft beer industry is an experimental environment where artisanship is just as important as science. However, I personally feel some breweries have gone a little crazy; throwing anything they can into a beer for the sake of difference, rather than balance and making something enjoyable. Beard yeast, peppers, extreme hops, tree bark, eye of newt...you can find just about anything. My hopes would be that Dr. Freud could ease my angst by telling me, "Sometimes a beer is just a beer."
Mustang is in a really great place right now. Most folks know that our Oklahoma City Brewing operation was completely destroyed by a tornado in May of 2013. After two years of fighting the insurance companies and working to stretch things as far as we could, we are finally rebuilt. All our kegs and 22-ounce bottles are brewed at our headquarters in Oklahoma City. We open the tasting room for a #CraftBeerBlockParty the second Saturday of every month from noon to 6 p.m. In addition, we recently entered into a partnership with Krebs Brewing Company, to produce all our 12 oz. bottles. Mustang Brewing Company beers are now brewed 100% in Oklahoma. That's something we wanted from the start and are excited to share. In celebration of our re-launch, we introduced the Unbridled Series. All Unbridled beers are aggressive, craft-forward brews designed for the more sophisticated craft beer drinker. They represent that artisanship I referenced earlier, but are still balanced and enjoyable. Rocket Imperial Pale Ale, Farmhouse Session Saison, and Tractor Therapy Session IPA will all be on draft and on shelves this month.
JD Merryweather
Co-Founder/Director of Sales and Marketing, COOP Aleworks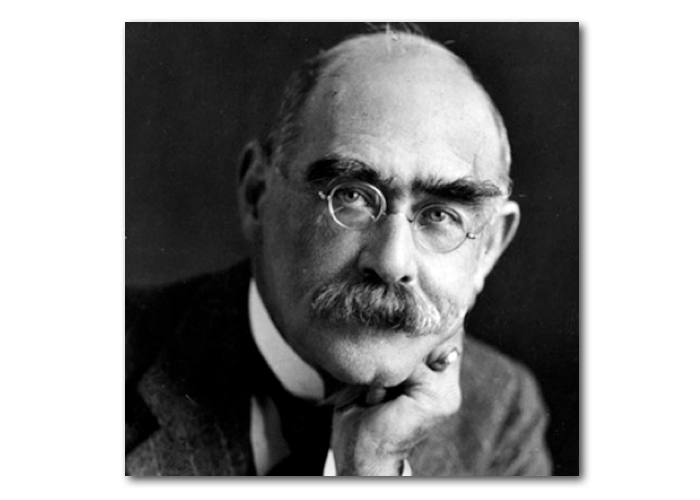 Beer is a social lubricant. It has the ability to get people to talk to strangers, open up and be honest and help build a community. When I think about the success of COOP Ale Works and what has put us forefront of the Oklahoma Craft Beer industry -- it has been our attention to detail and drive for quality. Drinking an India Pale Ale with Rudyard Kipling would be an amazing opportunity. His writings were a big part of my childhood. His poem "If" really struck home when I first read it in high school while sorting through my feelings about manhood and independence. Kipling's writings about adventure, colonization and man -vs- the world have always instilled a desire to explore. Born in Bombay, I would think Kipling would thoroughly enjoy the merits of a fine crafted F5 IPA. I'm sure we would accompany it with some curry and other delectable exotic foods followed by a few more pints.
Tony Tielli
Brewmaster, Roughtail Brewing Co.
I would choose my wife, Jessica. She's my favorite beer drinking partner, and since we decided to start a family over a year ago we really haven't had many opportunities to sit down and enjoy something hoppy together. I can't think of anyone I would rather share a few double IPAs with right now.
This year we've made our double IPA, Hoptometrist, a year round beer. We've also introduced our Roughtail Pale Ale which is maybe our favorite beer we've ever brewed, and Roughtail IPA is getting a big update in late May. We have some more fun hoppy stuff planned for later this year, too.
Zach Prichard
President, Choc Brewing Co.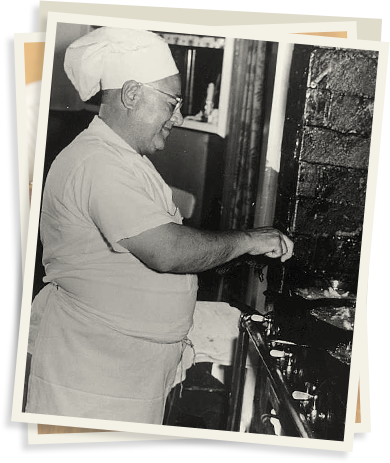 I would like to have a beer with my great grandfather Pete (Prichard, founder of Pete's Place in Krebs more than 80 years ago). He is the one that began my family's story in the beer business. I have always wondered what he would think of our current operation. He started out selling the beer he made in his basement. I wonder if he ever imagined a brewery of the scale we operate today? Was this something he could have envisioned? What would he think of beers like OPA and Gose? I cannot think of a better time to talk to him about this than over a cold beer.
We are really excited to re-release Choc Gose. It has always been a very popular beer for us. Due to some capacity limits we have not been able to brew the beer for a few years. This batch is great. We will be pouring it at OCBF. In addition to that we have some other cool beers in the works. We are also actively evaluating our next expansion. We just cannot seem to make enough beer.
Dave Cathey
Food Dude columnist/Beer enthusiast
If I could toss back cold ones with anyone true or fictional, it would probably be Dean Moriarty from "On The Road," because "the only people for me are the mad ones, the ones who are mad to live, mad to talk, mad to be saved, desirous of everything at the same time, the ones who never yawn or say a commonplace thing, but burn, burn, burn like fabulous yellow roman candles exploding like spiders across the stars." And because Dean never seemed to pay for anything. But most of all because after the experience I would be able to say, "I don't often drink beer, but when I do I think of Dean Moriarty, I even think of Old Dean Moriarty the father we never found, I think of Dean Mo-ri-arty.
Nathan Poppe
Entertainment Editor/Beer enthusiast
Jacques Cousteau because there's a good chance the beer would stay extra cold because we'd probably be in the Arctic Circle. Nothing's better than grabbing a penguin and using its beak to pop open a bottle of beer. Also, if it does warm up then I could probably use Cousteau's hat as a koozie. My bases are covered for a good time.
Dave Cathey
The Oklahoman's food editor, Dave Cathey, keeps his eye on culinary arts and serves up news and reviews from Oklahoma's booming food scene. Read more ›
Comments