#SharkPunch2015: Florida man clocks shark in the face after being bit
What would you do if you were swimming in the ocean and realized a shark had latched itself onto your leg?
If you were as badass as college student Josh Green, you'd just punch it square in the face.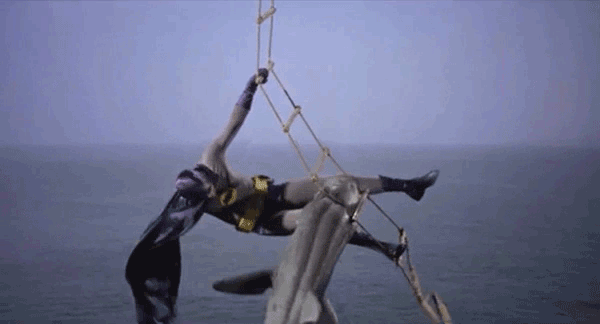 The University of Central Florida student said he was swimming at Cocoa Beach when he felt something (a shark) grab hold of his leg. Once he realized what it was, he channeled his inner Adam West Batman and gave the shark a good punch.
The shark released him and he swam to shore, where his buddies helped him to a local lifeguard.
Related Photos
Richard Hall
Richard Hall is an award-winning newsroom developer, editor and blogger for NewsOK. He was born in Austin, Texas, spent his childhood in southern California and has lived in Norman since 1999. He graduated from the University of Oklahoma in 2008. Read more ›
Comments