Oklahoma students make Oregon State University honor roll
{/literal}{include file="blk:educationstationblog_header"}{literal}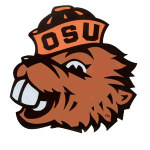 Oregon State University recently released its honor roll for the spring semester, and four Oklahoma students made the cut.
Two students had 4.0 averages. Emma A. Mc Intosh, of Norman, is a sophomore majoring in human development and family science. Chris A. Letchworth, of Stillwater, is doing post-baccalaureate work in Food Science and Technology.
Two studnets had a 3.5 or better. Marcus G. Wharry, of Idabel, is a senior majoring in natural resoruces. Garrett M. Rhodes, of Midwest City, is a junior majoring in exercise and sport science.
{/literal}{include file="blk:educationstationblog_bottom"}{literal} {/literal}{include file="blk:educationstationblog_rail"}{literal}
Carrie Coppernoll
Carrie Coppernoll is a columnist and reporter. She was named the top personal columnist in Oklahoma in 2009 and 2010 by the Associated Press and Association of Newspaper Editors. She was also named the 2008 Journalist of the Year by the Oklahoma... Read more ›
Comments